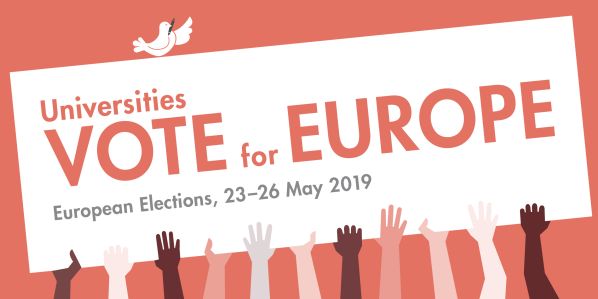 The Czech Conference of Rectors released a statement yesterday in which it calls for voters to turn out in May for elections to the European Parliament. The rectors consider the elections very important for Czech higher education. By appealing specifically to university staff and students, they have joined the European initiative Vote for Europe.
According to the statement, the Czech Republic has received CZK 85 billion from European funds over the last ten years. The EU has supported the development of study programmes, firstly to the tune of CZK 16 billion for universities outside Prague, the Czech capital, through the Operational Programme Education for Competitiveness, and subsequently with CZK 37 billion through the Research, Development and Education Programme, which applies to the whole Czech Republic. The EU has also helped to create the basis of a modern scientific infrastructure and to employ top researchers through the Research and Development for Innovation programme, from which the Czech Republic has received CZK 32 billion. These projects have succeeded in modernizing higher education and contributing to the competitiveness of higher education institutions abroad, the Czech rectors said.
"Czech universities are an integral part of the European area, where more than twenty million students are currently studying. They prepare students for skilled occupations at the time of the so-called educational economy, and they support independent, socially responsible and critical thinking, which is crucial for the economic, political and cultural cohesion of the European community," says President of the Czech Conference of Rectors and Rector of Charles University Tomáš Zima.
The rectors also refer to the benefits of the Erasmus and Erasmus Mundus European programmes. These have enabled tens of thousands of students and academics from the Czech Republic to gain experience abroad. A total of 61,000 students have experienced teaching at universities elsewhere in Europe and beyond. Czech university teachers have used Erasmus support for a total of 13,000 trips, in the course of which they have taught or participated in research in foreign teams, write the rectors in the statement.